Staci Morrison
Thursday, May 5, 2016
We're calling all Bay Area artists to once again create awe-inspiring art for over 700,000 daily Muni riders.
The SFMTA, in partnership with San Francisco Beautiful, is excited to announce the second annual Muni Art Project. This time, Muni will celebrate local artists by displaying art on twice as many buses – 100 instead of 50.
Fresh artwork from five selected artists will grace Muni buses next January through April. The deadline for submissions is June 17 (more details below).
The return of Muni Art reignites a beautiful relationship between local art and local transit. It's not just easy on the eyes – this is one way we're helping make transit and public spaces more attractive and engage with our diverse communities.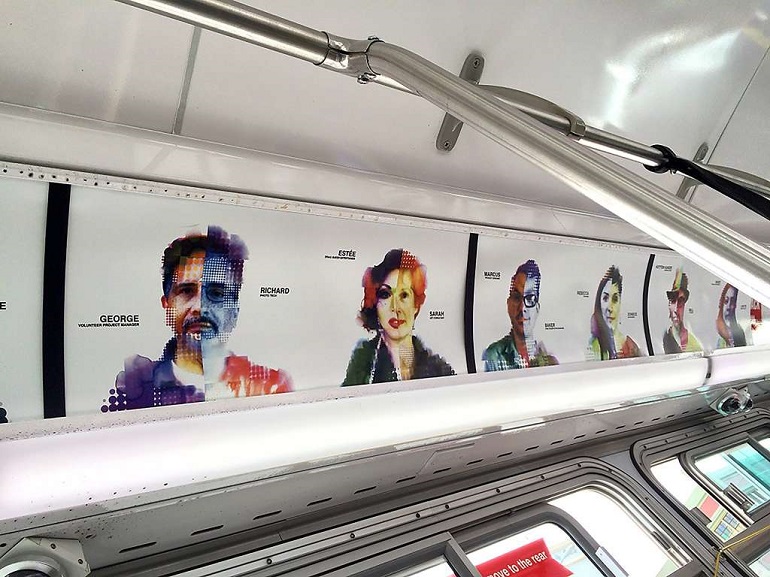 Philip Hua and four other artists had their work displayed on Muni buses last fall. Hua's project, "Unified Portraits of A Divided San Francisco," combined digital portraits of San Franciscans to highlight the city's diversity. Photo: Phillip Hua, Handout
[read more at sfmta.com]